Hello,
I want to try use flow variable for excel reader. The Goal is I use file with the last modified without change the location manually so I try to use flow variable.


I got trouble on excel reader when I had use flow variable it show notice on the bottom //The "XLS LOCATION" parameter is controlled by a variable.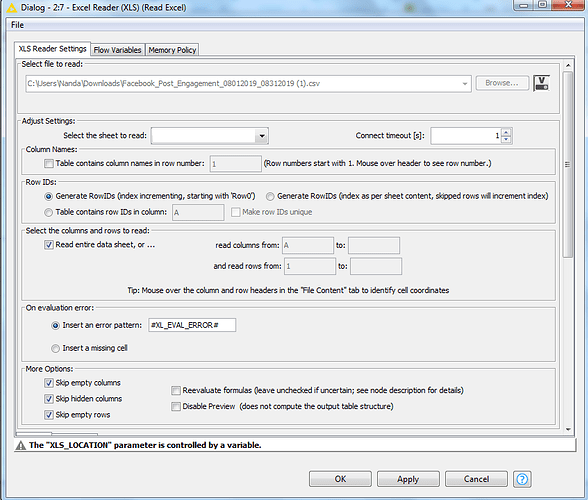 Then, when I click OK appear notice like this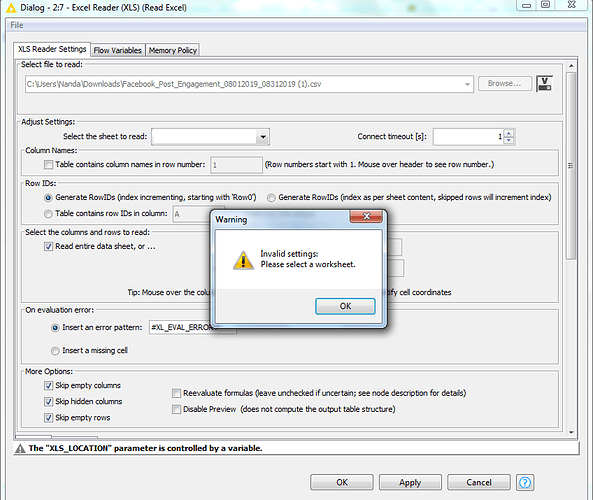 fyi, I am new using KNIME.
hope anyone to solve my problem, tq.