Hi,
I was hoping to use the functionality of the Excel Writer to write to multiple sheets in one upload.
However, in the example on the KNIME website, it looks like you have to hardcode the individual sheet names…
Is there really no way to write multiple sheets whose names are defined by variables?
I think the option to write multiple sheets is potentially very useful but without being able to name sheets using variables i fear it's nowhere near as beneficial as it could be.
Or perhaps there is something I am missing?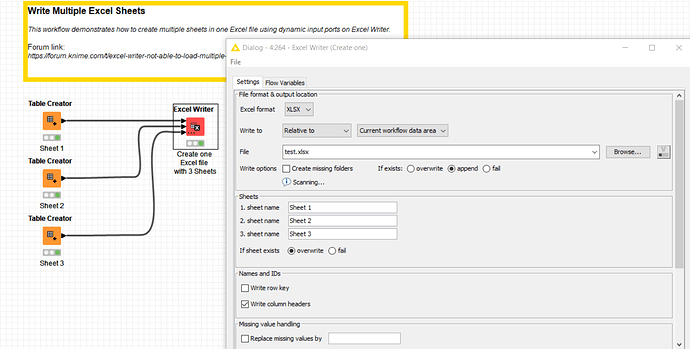 Thanks.
Pete