Hi all,
I'm having some trouble with the Excel Writer node on KNIME Server 4.9.1 and was hoping you can point out what I'm doing wrong.
I have a workflow that is supposed to write an XLSX file and send it via email. In KNIME Analytics Platform, everything works fine but on KNIME Server I always get the error message:
Excel Writer (XLS) 3:126 - ERROR: Execute failed: ("NullPointerException"): null
This happens everytime I use the Excel Writer node. CSV writer is working fine.
I'm basically using this setup to create the filename variable: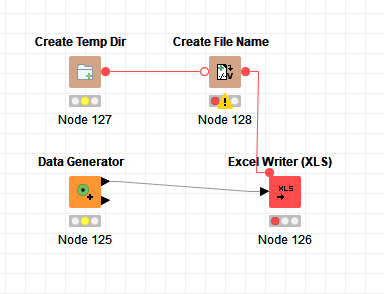 What am I doing wrong?
Best
Rahul