Hello guys!
Ive got some problems with executing batch file. I tried few solutions, but none of them worked for me.
When i execute the workflow manually, everything is fine. When I try did this via batch file then there is a problem.
Here is my "script"
"C:\Program Files\KNIME\knime" -consoleLog -noexit -nosplash -application org.knime.product.KNIME_BATCH_APPLICATION -reset
-workflowDir="C:\Users\lukasz\knime-workspace\DyrOper"
-preferences="C:\Users\Administrator\Desktop\KNIME_Preferences.epf"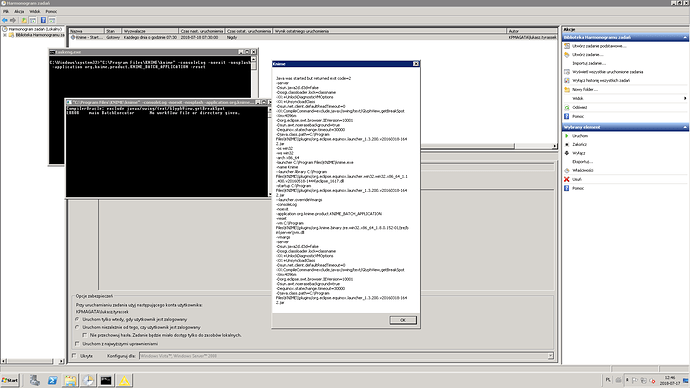 Could you help me with this matter?