Hi , which extension needs to be installed for files to base64 component?
kindly help!
Thank you!
You could try to use the R package "base64enc" in oder to work with base64 files:
Also there is a dedictaed base64 en and decoder in the Palladian package:
@mlauber71 I have to encode a string to base64 , there is no simple way to encode it in KNIME?
Hi @Anoshpananda,
I was inspired to create components to enable this:
While I was at I also created one for the reverse operation:
best,
Gabriel
Hello @Anoshpananda,
Components are not obtained from extensions but from KNIME Hub. You can either do Drag&Drop or (new option from within couple of days) simply download. (Check picture bottom.) If component uses node from extension you don't have installed then you should get prompted to install it.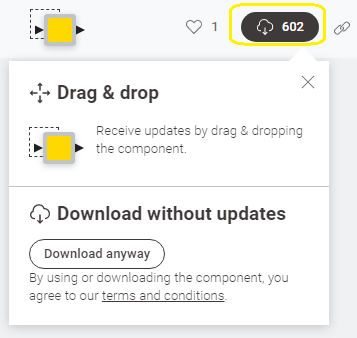 Br,
Ivan
This topic was automatically closed 7 days after the last reply. New replies are no longer allowed.