Hello,I applied the SVM node to train and the SVM node to predict and I used partition X -aggregate loop following the 10 folds cross validation. I connected the scorer node to the loop end.
Is the accuracy I get is the average of the 10 folds cross validation? (example 1)
Is this accuracy sufficient to know the robustness of the model and to compare with other models?
Is an external dataset required to test the prediction ability of the model? (example 2)
Is the comparison between different models based on the accuracy of prediction on the external dataset for each model? And where is the accuracy from the cross validation useful?
I attached a workflow with the different scenario and I hope I can get the best solution.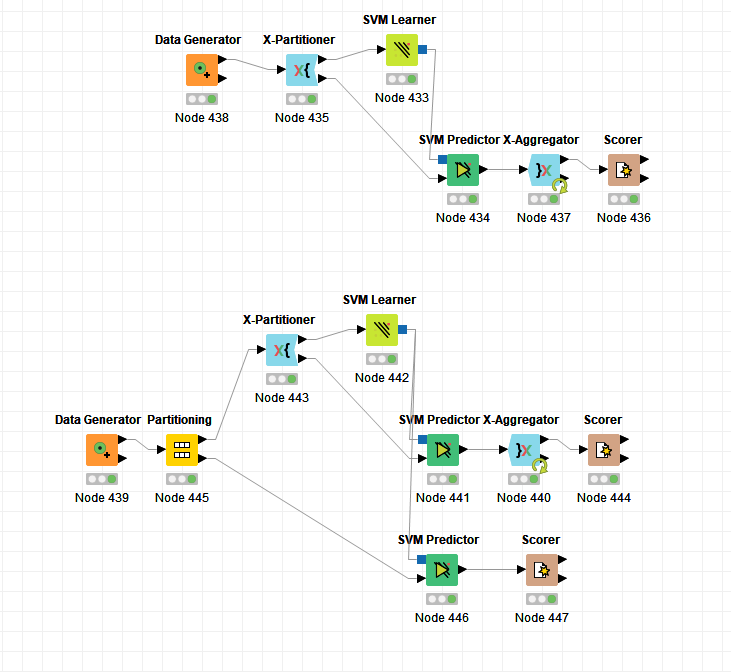 KNIME_project9.knwf
(31.8 KB)
Thanks,
Zied