I often get multiple successive login windows when starting Knime or some specific workflows.
Unfortunately, it is not clear what node or service or proxy is requiring this login. Could be interesting to know where the request is coming from to know what user/pswd to type? after the text "Connect to…" for instance.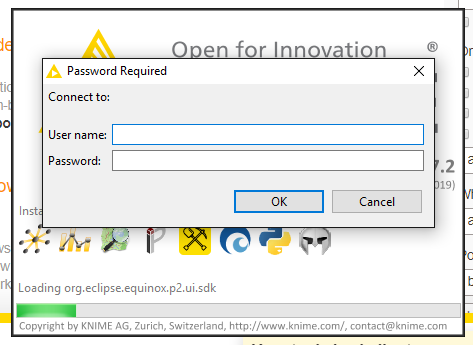 BTW, can someone confirm the Example Server does not require anymore to login with guest/guest?