Hello,
I often face the problem, that I would like to connect two nodes but they are not visible from the current view because my transformation is too big.
So I usually already work on a 60% zoomed workflow and if I want to connect two nodes, which are far apart from each other, I will have to zoom out even more. If I do this, I cannot see if I am actually picking the correct nodes. E.G. see the attached image, I would like to connect node 1 with Joiner 2, but it is quite difficult to connect these from the 30% view.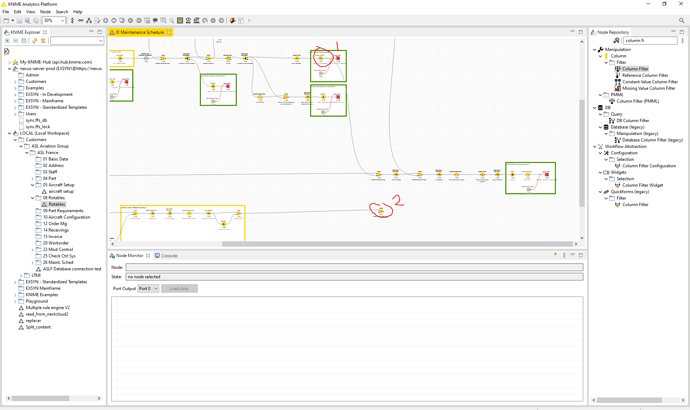 Before Knime my company was operating Pentaho by Hitachi where it was possible to select a connection and drag the connection bar past the scroll bar, leading to it scrolling in all directions which were required (right or down). Would it be possible to have a similar system in place in Knime?
So would it be possilbe to hold an unconnected node connector line to the edge of the workflow to scroll in the desired direction?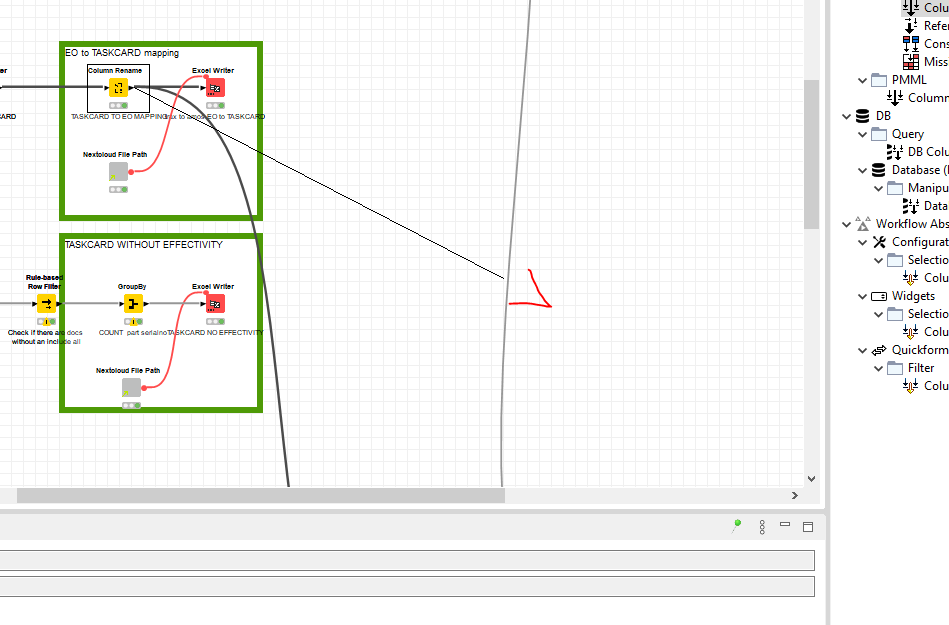 Cheers,
Rutger