If I have got a string representation of a timestamp and I'm supposed to work with its date portion in a subsequent part of my workflow then I have to filter the time part e.g. using a String Manipulation node before using a String to Date&Time. The more columns to convert I have the more String Manipulation nodes I'm going to end up with.
I think String to Date&Time node should get capable of doing this on its own. Currently, If I try to configure the node to perform date time string to date type I get informed it's not possible. Let's have a look: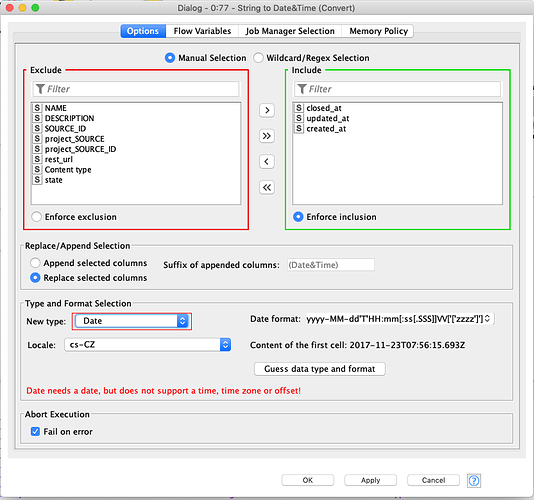 In the case above, the node complains that "Date needs a date, but does not support a time, time zone or offset!"
The better way, in my opinion, would be having an option to ignore the part of the input, either the date or the time part, I'm not interested in.