Hi,
Regarding my experience in working with KNIME and some questions in the forum, I think it's a good idea to add an "Index Port" to the nodes, metanodes and components. This port transfers nothing between nodes but makes them to be executed in a specific order in case they are not connected to each other by data or variable ports. These ports can have "many to many" connections.
The image below demonstrates the index ports (black dots). A reason for not using the variable port here can be a situation where we want the latter node to be executed even if the former node has failed.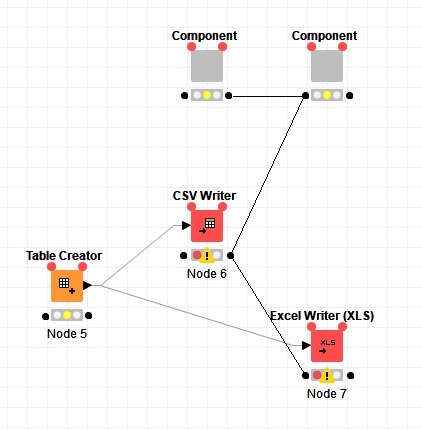 This can be achieved by adding an option to the configuration window of the nodes (and components) to specify an index number but I think the index ports are better.