Hi All,
I have just started working with KNIME. I have no experience is coding but I know little bit of macros. I am need to filter out the data after outstanding deposits till the end. Row number for outstanding deposit will always be dynamic and end will always be dynamic.
Can you guide me which Node I should use for this.
Basically I need something start data from Outstanding deposit and then ctrl+shift+end to get the last valid row number. This is how I used to it in excel macros.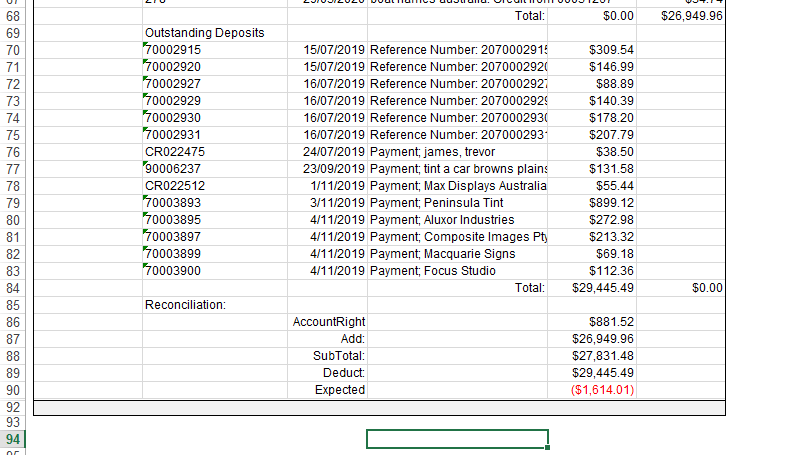 Thanks
Ankit