Hello everyone,
Hope your Friday is going well.
In my table with about 200 columns, I performed Math to convert milliseconds values to seconds values. Many columns had "savingsMs" in the part of its column header and now I need to find-and-replace "savingsMs" with "savingsSec" in the column headers. I also have to change "savingsBytes" with "savingsKiB" in the column header names. I may add more columns and patterns later.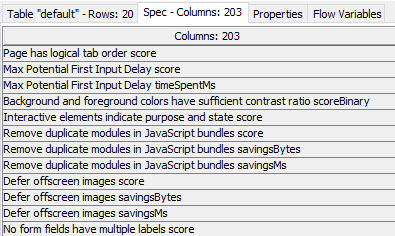 I tried a few things and looked around and found this - How to change multiple columns elegant?. I'm not sure if this applies to my use case. Is there an efficient way to achieve this task? If I do 2 separate loops, would that be easier?
Thank you so much for your help and support.