Hi all,
I am working on text classification. I have data in excel file. Each row contains multiple sentences. I want the classify the sentences into 3 different types. the assertive, directive, declaration. I have trained in the model. But now I want to know how many types of sentences are in each row/document.

My workflow is below.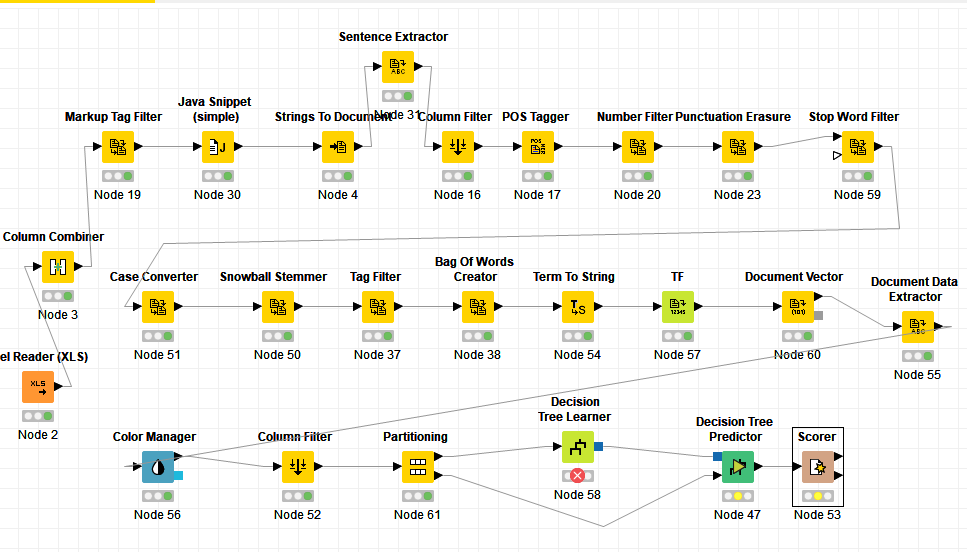 Kindly suggest me a good approach.