Hi,
I am trying to use a loop for a series of different REST calls.
I have set up a table to variable loop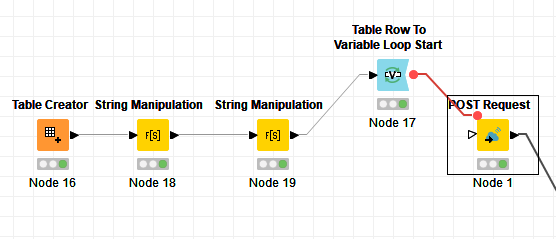 I want to pass a string with the POST body to the POST Request:


However I am not sure which flow variable should be assigned to pass the contents of my column "POSTBody" to the POST Body? See highlighted options below?