Dear Knimers,
Metanodes can take both tables and flowvariables (among other types) as inputs. But this does not seem to be the case for Components. In the example below the Metanode and the Component have the same content: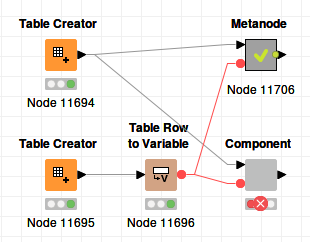 In the metanode everything looks fine:


…but in the Component, the input variables are gone and the Java Edit Variable node complains "no such variable":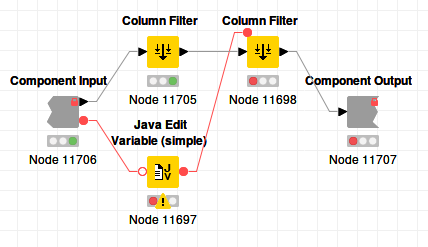 Is this by design? If yes, what is the philosophy behind it?
See the attached workflow.
tmp2.zip (40.4 KB)
Best,
Aswin