Hi fellows,
I had quite some trouble to display numbers in the webportal in readable fashion with a thousand-seperator " , " within the "Table Editor" node.
Generically, it seems that number formats don't come with seperators (except decimal seperators, which you can easily check in the node configuration itself. Would be cool to have this feature for thousand seperators as well.) (see example screenshot 1). The number to string does not work, as a decimal seperator is set straight after the first number. Furthermore, the number formats are shown with exponential convention.(see example screenshot 2) I also tried the round double node as workaround, which also did not solve the thousand seperators issue.
Screenshots:
Normal number Format in Table Editor View:


Format after number to string in Table Editor View: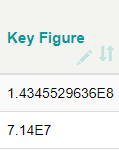 The only thing left was to scale numbers down to avoid thousand seperators in the first place.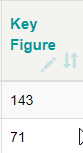 Is there any solution to this? Can CSS help out here? I found the class ".knime-double" which looked promising, but my CSS know how is limited.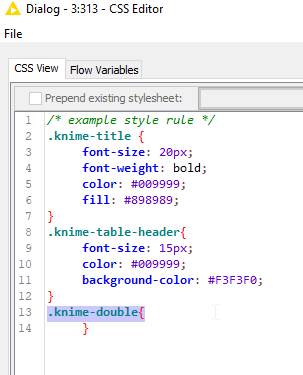 Or maybe I am missing something straightforward here?
Looking forward to ideas and solutions.
Thanks and best regards,
Stiefel