Hey guys,
I'm totally new here and a hardcore newbe with Knime. I have a .csv with 8 collumns, 7 with a lot of strings and 1 with true/false. I want to built a decisiontree for this table to get some rules to classify a row, wheter it's true or false.


The table has about 100.000 rows and i decided to configer my Decision Tree learner like this: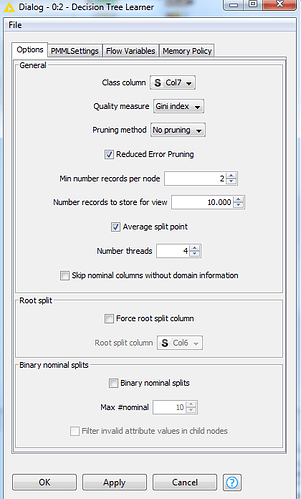 My Workflow looks like this:

Now here is my problem, every time I start the algorithm, i run out of Heapspace although I gave Knime 12 Gigabyte of RAM. I can add another 16 GB, but I think 12 should be more then enought. Where is my Mistake? Please help me! :D.
Many thanks in advance!