Dear all,
I'm relatively new to KNIME and have a question about the following problem: I want to generate a sequence/number when a new group of data starts, which I can recognize by an empty line/cell.
A simplified example in below image. The first column represents my dataset. The second column represents what I want KNIME to generate. So KNIME should continue with an incremental number when a blank cell/row is reached and apply it to the next group of data.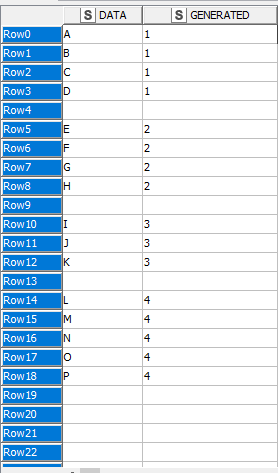 I'm also open to other suggestions! But this was my initial idea.
Looking forward to suggestions!