Dear friends,
I desperately need your help after spending a day with useless attempts to solve the common task – send request to remote API. Not the first time when I am dealing with this matter, but this time I failed.
Here's the case:
I would like to enrich my data with Siret API. API provides access to corporate records of France. API is opened for public, free, but requires registration of the user and token's regeneration ones a day.
That's what API provider would like to have as an input: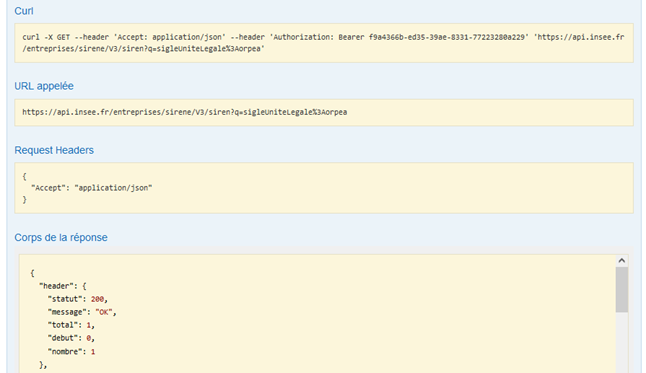 I was sure that it's not a big deal and made the following simple workflow (simple it became by the end of the day when I accepted the fact that I can't easily inject the data to my main workflow, so I'd like to make something extremely simplified):
curl.knwf (9.9 KB)
The reply of the server is:
xmlns:ams="http://wso2.org/apimanager/security">ams:code900902</ams:code>ams:messageMissing Credentials</ams:message>ams:descriptionRequired OAuth credentials not provided. Make sure your API invocation call has a header: "Authorization: Bearer ACCESS_TOKEN"</ams:description></ams:fault>
What could I possibly did wrong this time?
Thank you very much and have a good weekend!
Dmitry