Hello Everyone,
So I am attempting to interact with IBM's Rest service and I am just not sure how to enter all the info.
Here is a little information on IBM's API service I am trying to use.
Here
Here is what I have so far in the GET Request Node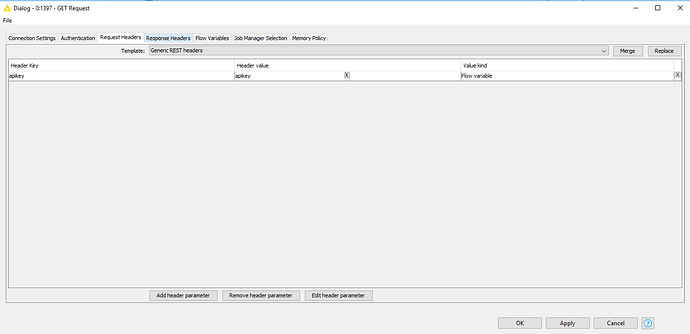 Ultimately, I am trying to sentiment analysis on the URL. I'm not really getting it.
Wondering if someone could help me get this working. Right now I am getting "error GET Request 0:1397 Execute failed: Wrong status: 401 Unauthorized"
The URL being input seems to be requesting the correct information.
My API key is correct, double-checked
Response headers I have set to extract all headers
Is everything input correctly that you can see?