Hello everyone, I'm fairly new to KNIME and have been trying to group all the municipalities in my country based on their DHI into 6 clusters/groups, I'm now trying to see which municipalities are in the clusters I´ve created but have not been able to do so. Hope someone can help me with this! Thanks in advance to anyone who tries to help.
The following image contains my node configuration so far.


And as you can see from this picture I have only been get the cluster values but have not been able to see all the elements in each gluster/grouping.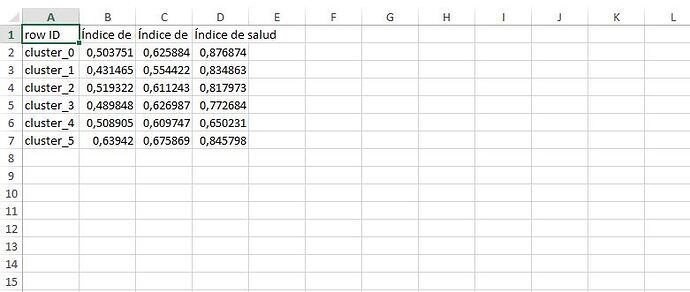 This is probably fairly easy to do but I would greatly appreciate all your help.