Hi,
Recently I noticed that the Spark context nodes are failing while connecting to our CDH 5.8.2. We had set this up with spark-job-server-0.6.2.2-KNIME_cdh-5.11 last year and we recently updated to the latest KNIME 3.5. Not sure fi the job server needs to be updated etc.
KNIME Preferences are the same. Not sure if I'm missing anything here.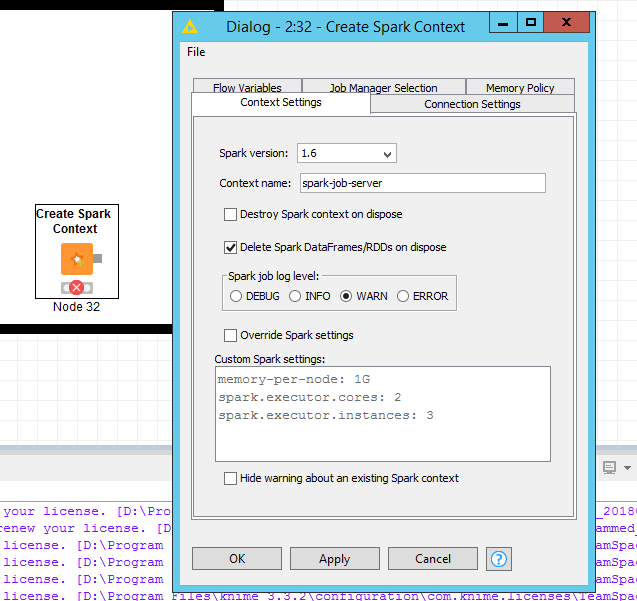 spark_error_log.txt (2.4 KB)
Attached is the log file for the error.
Thanks !
Mohammed Ayub