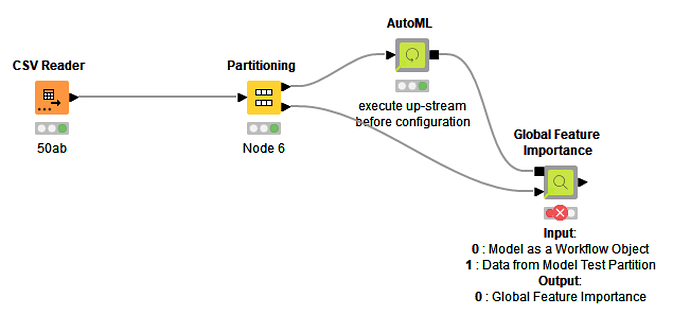 My "Global Feature Importance" does not work. I always get an error message: "WARN Color Manager 0:9:0:1747:0:1662:1650 Column "Feature" has no nominal values set: execute predecessor or add Binner."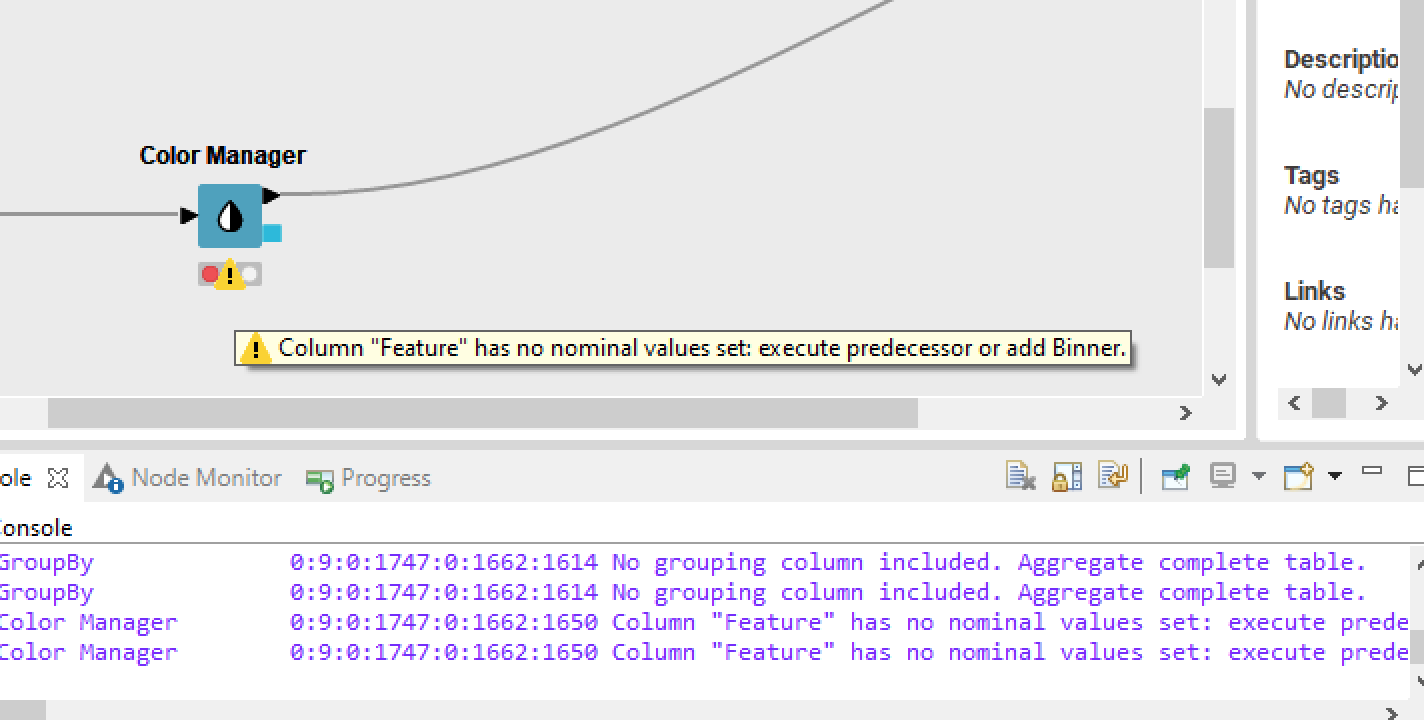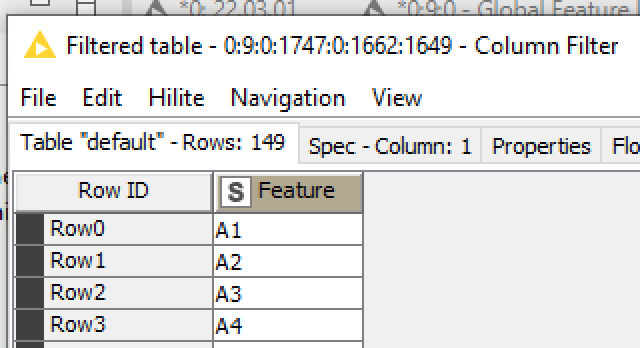 Other data also lead to the same result. Reducing the data (rows and/or cols) does not help, the error persists. For the AutoML node I always have to close Kinime first. Does it store data in the tmp folder?
What am I doing wrong?
Thanks!