Hi guys!
I just start using knime and im really curious about this software. I'm always working with google analytics and prepare detailed marketing reports for my company but i need some automation. Thats why knime is the perfect choise for me. But i have some problems.
My permissions are ok but i still get this error which is right down on the picture.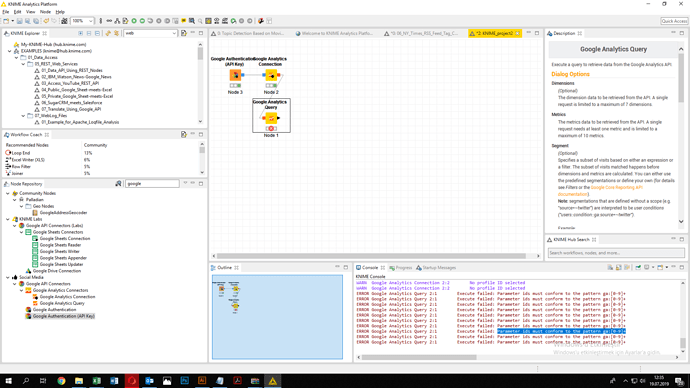 How can i fix it? Can somebody help me about that? I need step by step documentation for this i think.
Please help…
Thanks a lot…