Hi, I connect Knime to BigQuery and I can see one table with result for each day.
In order to analyze one entire month in only one table, how can I group all tables for March 2021 for example?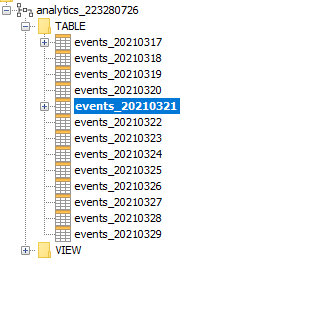 Otherwise I should make join for each day but it is too long…Is there a way to put all tables for march in only one? the structure is the same.
Thanks
Giad