Hi All,
I need to implement a multirow formula similar to Alteryx.
Problem:
I have my data like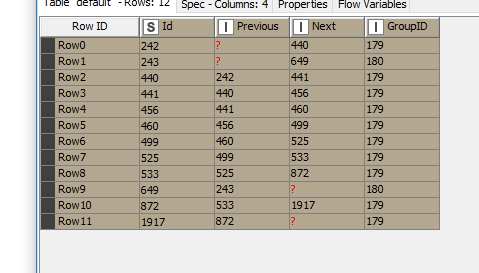 I need to group by the groupIds and then calculate the positions based on next and PrevId. If Previous id is null position is 1 and then increment it based on Id column.
The result should look like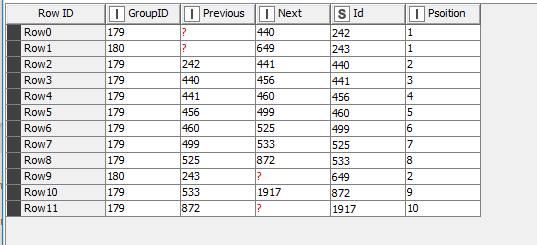 Help and a sample workflow appreciated.