How do I move specific cells in column 'date' to a new column with KNIME and then repeat the unique ID data in that cell until it reaches the next unique ID and then repeats that?
Here is what the final version should look like: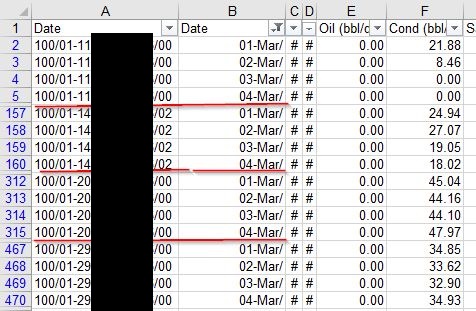 I would like to do it faster with KNIME in the future.
As well, handling the removal of the Well Total would be great too but I think I can row filter that out quite easily.
Here is a sample copy of the data
production.xlsx (16.6 KB)