Hi everyone,
I connected a postgresql and I made joins, query etc…
Now I need to read table output from the DB in order to read file/table and prepare data for charts etc.
How can I do that? I need the DB reader? and then? a file reader? or from the db reader I can directly read data in order to make charts?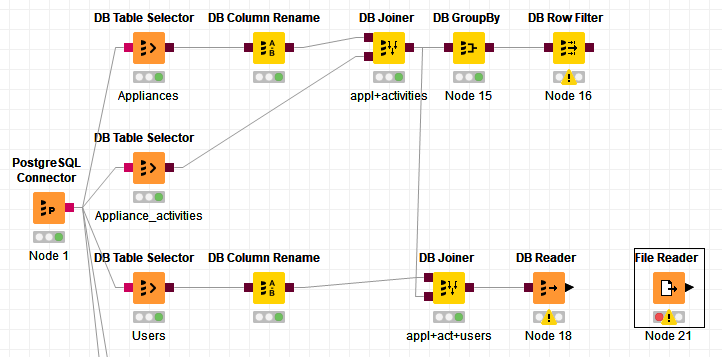 Thanks!