Hi,
I have to process certain data from Excel and made a loop to go through all the files in a folder and consolidate the results. Problem is, there could be a situation when processing a file could result in an empty table, and therefore will stop the workflow.
I have read some of the entries in the forum about this but since I'm new to KNIME I had a hard time grasping the solutions.
Here is my workflow: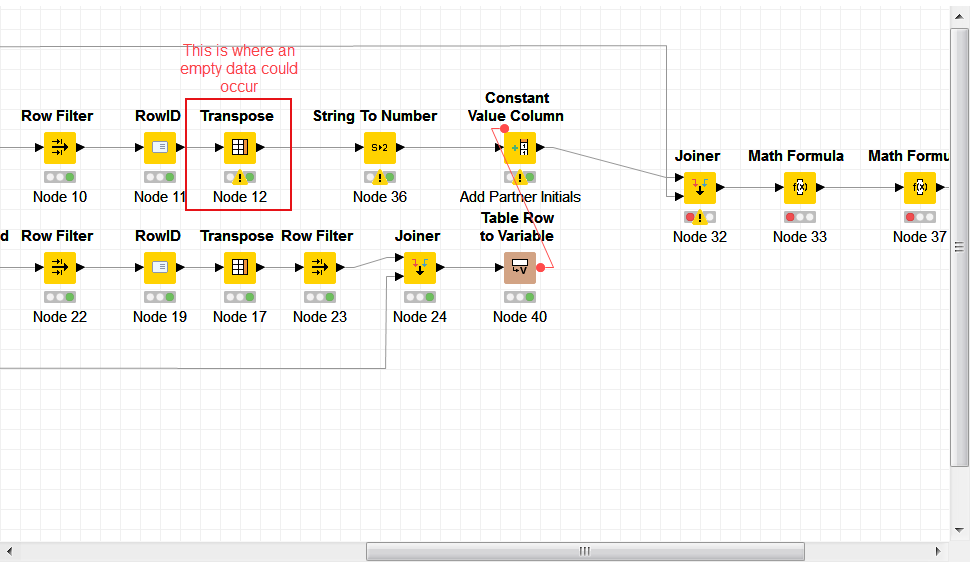 I would like to break the current iteration and move to the next file if the result is an empty table, and move on the next node if it is not an empty table. I hope you could help me on this. Thank you!