So I have been using KNIME 4.7 for ML using autoML. Updated to 5.1 and then found out autoML will not run properly until 5.1.1.
I uninstalled 5.1 and reinstalled 4.7 but now when I update the extensions in 4.7, KNIME is showing me the 5.1 versions of the extensions and a warning about incompatibility. Any thoughts?
Also, I currently have both 4.7 and 5.1 uninstalled right now but when I do a search on my laptop there are a few stray knime files left. For example: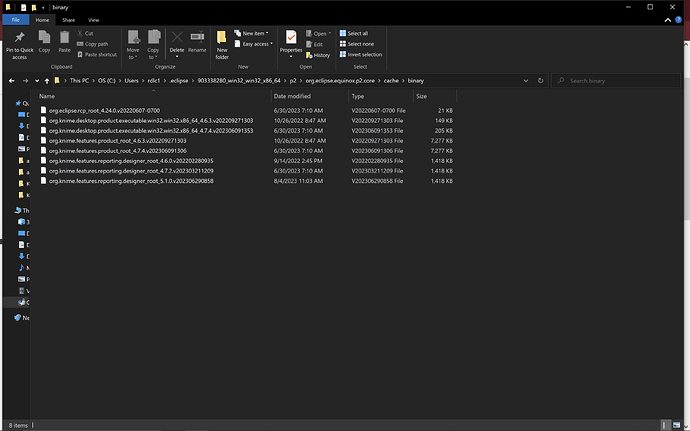 My question is, does it make sense to delete these stray files directly so i can do a clean install of Knime 4.7? Or will deleting them mess up a new install of 4.7?
Thanks, Richard