Hey guys!
I need some help, I didn't find anything talking about how to concatenate information in different rows.
My situation is:
I have to check values of 4 columns, being all the same, I need to delete the duplicate row. That's already done.
The problem is:
in another column I need to concatenate a cell of the row that will be deleted with the row that will remain.
I'm trying to use Column Expressions, but I don't know how I'm going to concatenate a row cell with the previous row.
In the example table I am trying to demonstrate in a very simple and abstract way the situation of the table.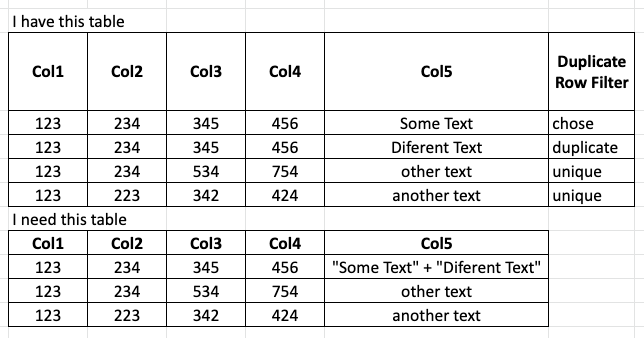 Thaks for any help!