Hi,
I am wondering about the folllowing:
In my local knime version I created a metanode via 2 quick forms holding the configuration for a client X.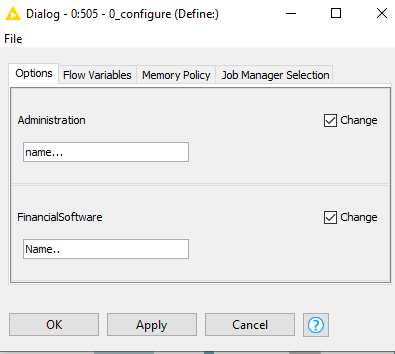 Since this metanode will be used for multiple clients I would like to keep it in a metanode as such (since there are some other operations aswell)
Now I would like to deploy this to the server and schedule a run every period X.
However, on the server I got this pop-up (the quick form) which i already configured.

Is there a way to disable this feature?
I read on other post that I could arange it with global variables, or possible get the forms out of the metanode but that is not something i prefer.
Thanks in advance
Best,
Tom