Hey all,
I'm working on what I figured was a simple workflow to dynamically grab some data from a bunch of Excel files. The structure of the files is almost identical, but some tabs in some of the files contain fewer or more rows.
The way to extract the data works great in that I can specify the path, including a flow variable per sheet so something like this:


The struggle is after that, I would want to dynamically only pull the sheet area I need. There is a sheet area but it's configured like this in the node:

All great, but instead of each little input box (Column, Row) being an independent flow variable to override we're left with having only one flow variable for all of them at once. See below: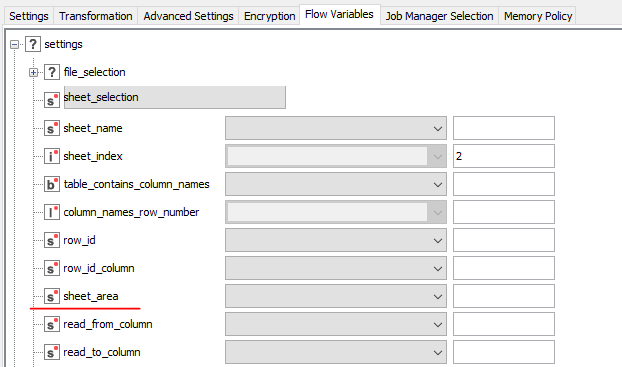 My question is how do I figure out the syntax of that flow variable? I've had this problem at other times where knowing the syntax of a specific flow variable would have been great. Is there a way to generate the output per available variable somehow as a reference?
Thank you