Hi everyone, hope you are well.
I am using Knime for my assignment and was wondering if I could have some help with it.
I have some information (Pokemon related XD) where they define all of their information. I was trying to do a value counter for how many of those pokemon have a certain type - the example in the pictures are Bug. However, some Pokemon have two types and Bug is their secondary type So I tried to do a value counter where one focuses on Type No. 1 and the other focuses on Type No. 2.
After that, I would like to add both of them into one column (since they both have the same name) - but it keeps saying "dup". I just want the values to be in one column labelled "Bug"
If you can help me, that would be very much appreciated.
Kind Regards
Adam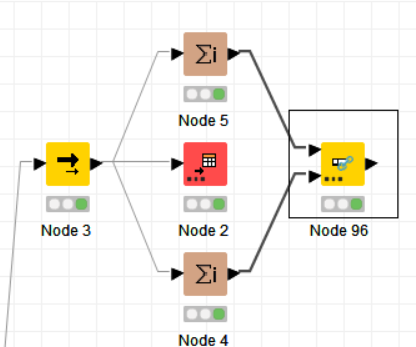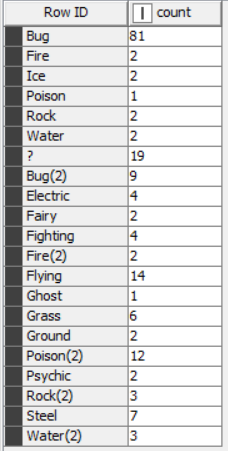 For instance, where they say "Bug (2)", I would like that paired with "Bug" in the same column and the value is just added to it.