I'm not sure how best to explain this so bare with me.
Let's say I have a workflow as follows: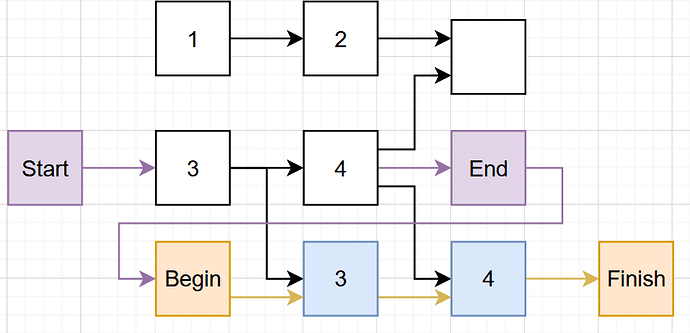 I'm going to develop an extension that consists of these yellow and blue nodes. If the input value to a blue node changes, I would like to re-run everything from the beginning yellow node to the finish node. How can I do that?