Hello!
I am trying to do something like this: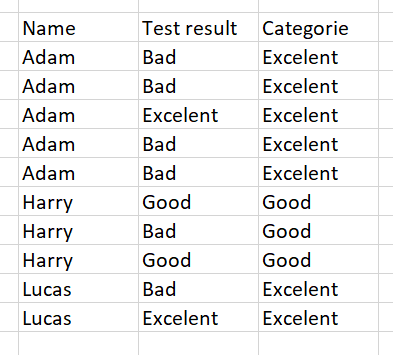 For example, a student has taken different tests in one year, but I want to create a new column categorizing them by the best result he has got.
If he has taken 4 tests and he got 3 Bad results but 1 Excelent, I want the 4 rows to show Excelent on the new column.
Excelent > Good > Bad