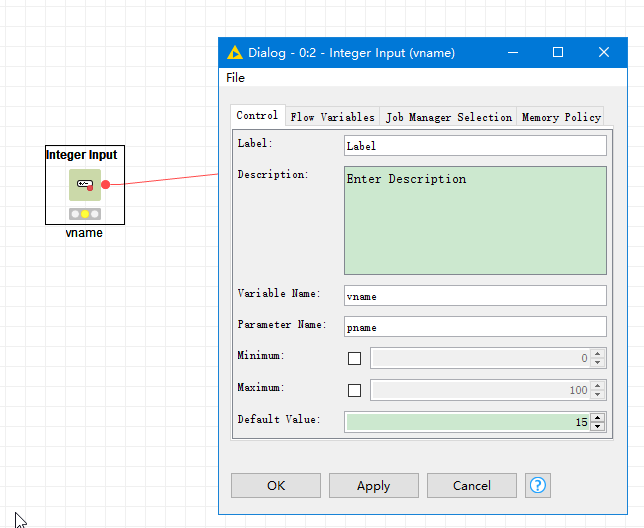 I understand how to use flow variables, but I can't understand how to combine with Parameter option.
Like the picture showed above, if I set the
parameter name
same as
variable name
, then
vname
is always
15
, no matter I pass other than 15 from the command line.
If I set the parameter name to pname, variable name to vname, then I don't know what I can set variable name at following node's flow variable tab. If I set vname, then the parameter from the command line still not works.
How to use them both? Thanks
KNIME 3.7.1