How can I export a TXT from Knime without it separating the columns with semicolons and quotes?
Hi @liazi
You can set the column delimiter on the CSV write to be a space (or any character you'd like) and then on the "Advanced Settings" tab set the 'Quote values' to 'Never'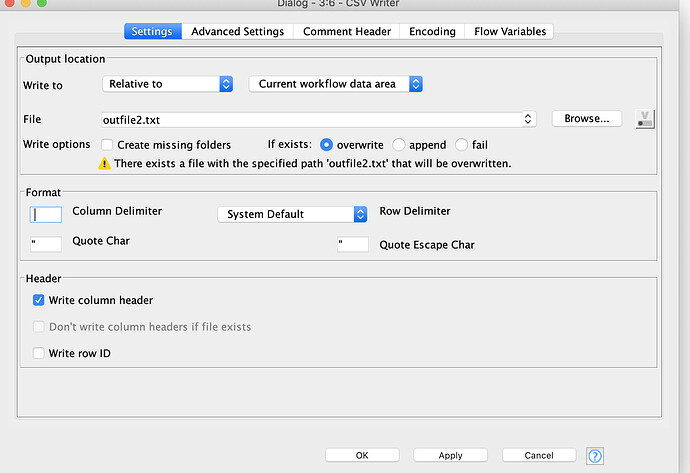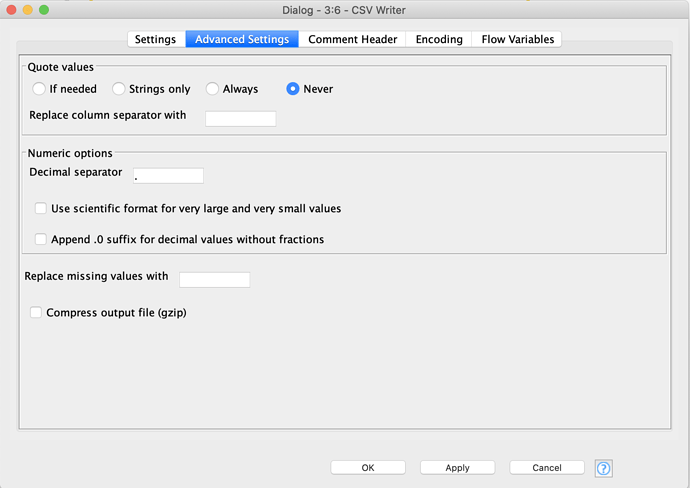 Regards,
Wali
This topic was automatically closed 90 days after the last reply. New replies are no longer allowed.