Hi, I need help to connect to IBM DB2.
I have followed some instructions on this forum, but have not been able to get there.
I have uploaded the drivers in preferences, database in knime, but I use legacy database, because I don't know the ID of the jdbc driver.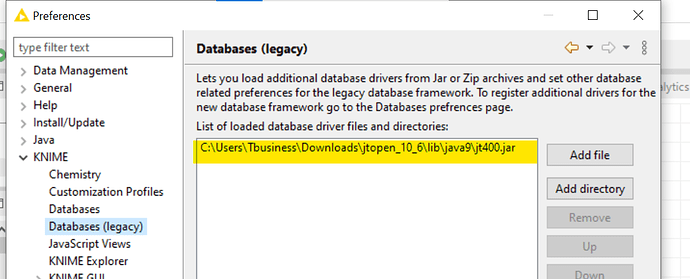 Then, in the node configuration I do this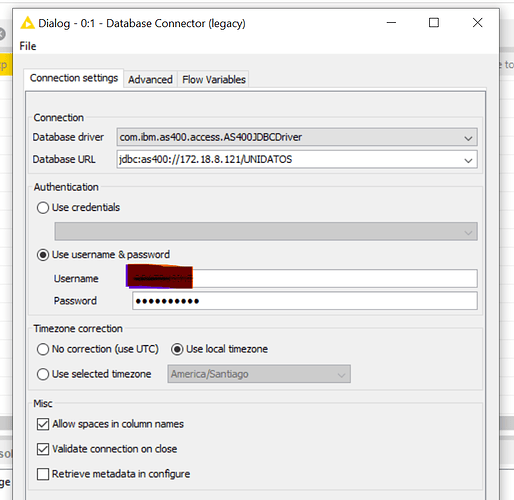 and I get this

Please help me with this
Thank you in advance