Hi all,
I want to identify the tables in my MSACCESS database. I modified the settings in the MSACCESS configuration (Systemobjects show). See screenshot 1.
If I run this query in MSACCESS I get an overview of the tables:
SELECT MSysObjects.Name, MSysObjects.Type
FROM MSysObjects
WHERE (((MSysObjects.Type)=1));
I discovered this example: Identify tables in you database(s) and loop over them and store the data in a CSV file – KNIME Hub
. . . and tweaked it a bit for Microsort Access to get a connection to the database.
If I run the abovementioned query in de "DB Query Reader" node I get an error (UCAExc:::4.0.4 user lacks privilege or object not found: MSYSOBJECTS) indicating that the "hidden" table MSYSOBJECTS cannot be found although it is really there in MSACCESS.
So, hopefully someone can help . . . THNX
KNIME_MSACCESS.knwf (30.2 KB)
SCREENSHOT 1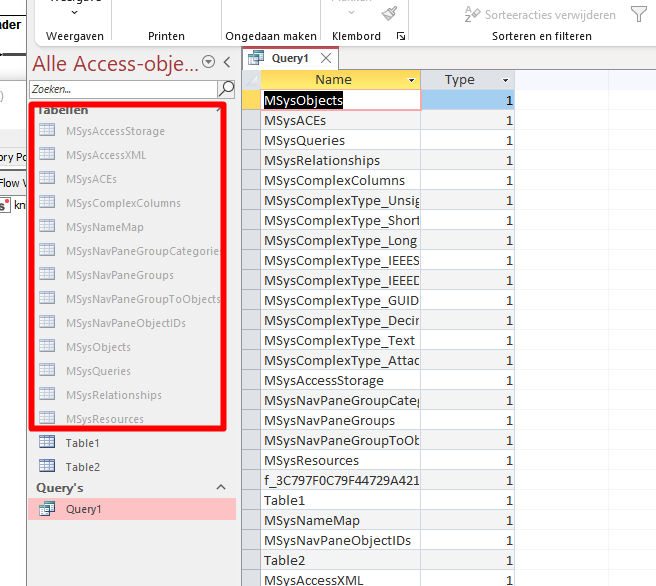 SCREENSHOT 2