Hi!
I'm trying to learn more about image classification and I'm starting with the following hub examples:

and
after running the workflow, I get really poor results: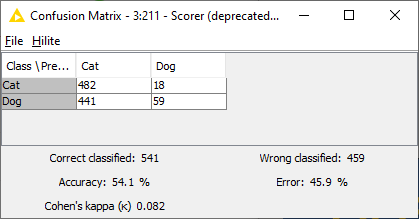 Is this expected? I know there are follow up examples on the hub that are supposed to improve the accuracy, but this is basically as accurate as a guess. Sometimes, depending on the random seed, the result is worse than a 50/50 guess: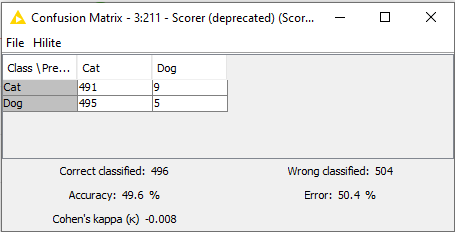 I've also noticed that the default result for the image normalization in the first hub example is this: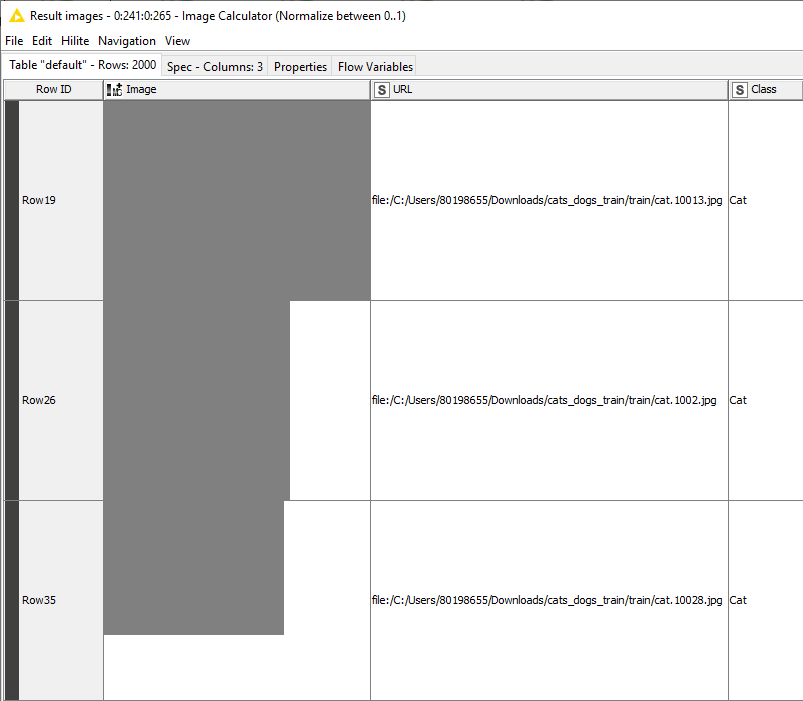 (Result pixel type FLOATTYPE)
Is this expected as well?
Has anyone else used these hub examples recently, and if so, have you obtained the same or a better result? I've kept everything default in the example with the one exception of creating a smaller sample in the first workflow (only sample 2000 rows).
Thanks