Hi,
I don't really have a problem but I'm wondering if I use Knime, the best way.
Basically I run the same process every month.
I have one folder for each month, with the same folder structure which contains source files (a csv database and setup excel files for matching-mapping (joiner)).
What I do: I enter the subfolder in a "String Configuration" and I create Variables for each filenames (input and output filenames).
So when I want to load an excel file, I have to create a link with variables (red string).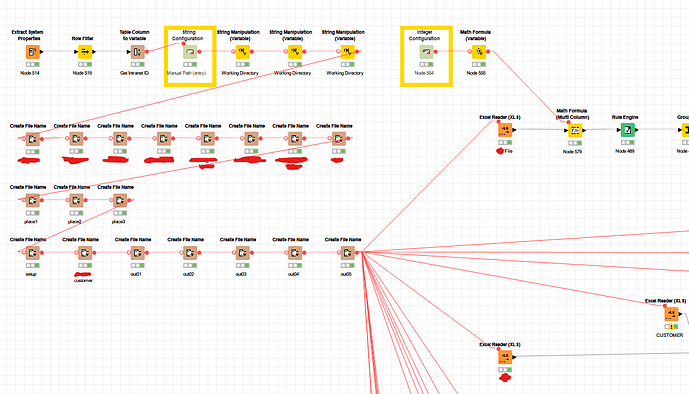 Is there a better way to do it ? I was thinking loading of all files I need in memory and call them when needed via a node.
How do you proceed ?