Hi All,
My first post so please be gentle with me.
I am trying to import a bunch of text files into Knime with the use of File Reader however it fails to do anything as some of the columns are not contained in all of the files: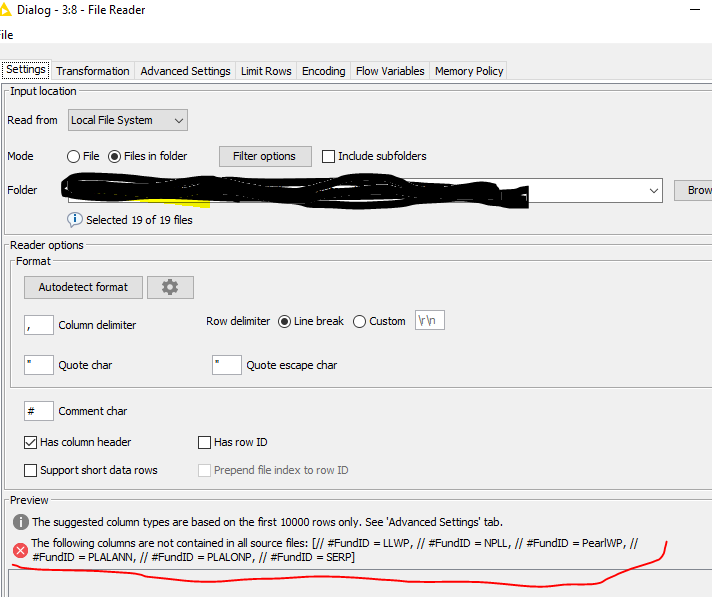 I wished to select the columns I want to deal with in the next node (column filter) however as first step fails , there is no data to read the next one:
Any help would be appreciated, I would like to add some additional columns to the table once my txt file are read properly and I have the list of the final columns i want to perform further task on.
Thanks for reading.