I was trying to run one of the workflow demos called "01_Example_of_R_Snippet" from the EXAMPLES (knime://EXAMPLES/) and the second node (R Source Workspace - Read Date) did not run.
I discovered that this line
library(RevoScaleR)
is the cause of the error. It seems I do not have this package. My question is how do I install this since it seems KNIME install another R.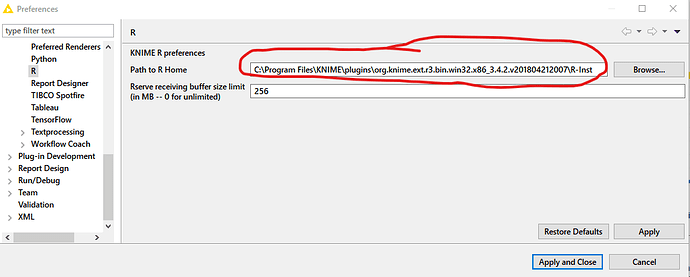 Alternatively, how do I change this path to my R installation?