Hi all,
I would like to ask how to remain the thousand separator after export to Excel.
For example, this is how my data in KNIME before export to excel looks like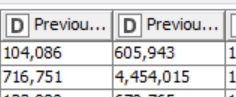 But after export to excel, it becomes. Need this format without having to manually change format in Excel. Could you please advise? Thank you!