hi!
after updating knime, i got super strange empty spaces in the window. they do not go away if i try to move some interface elements into them (like node repository, or outline, or workflow). in fact, when i tried to drag the workflow into one, it doubled. now i have two non-functional empty spaces that i cannot remove get rid of.
before, when dragged into such empty space, the window would have filled all of it, and now i am able only to split it into 2 parts.
uninstalling knime and installing it back did not help.
my screen is not very large, and i would really appreciate some help with this issue.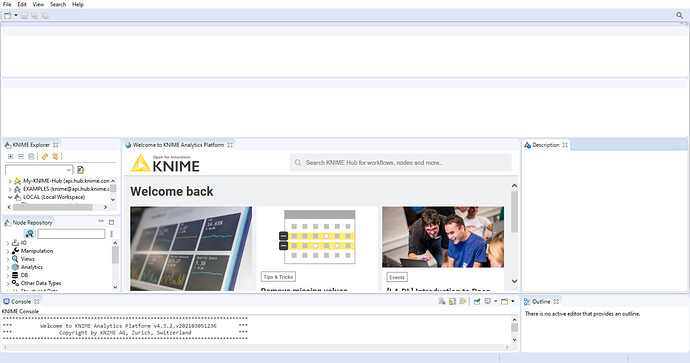 regards,
lana.