Hello,
When we are trying to access to Preferred Renderers (Preferences > Knime > Preferred Renderers) with our client Knime 4.2.2, we get this error message: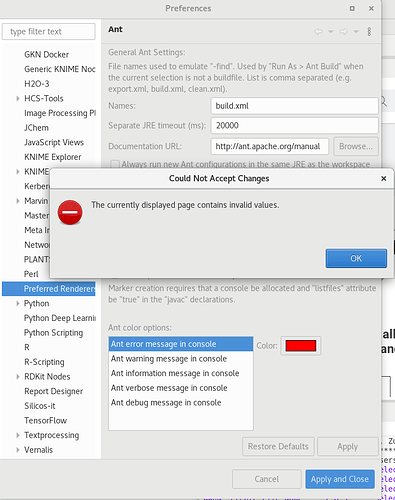 And this one when we refresh it: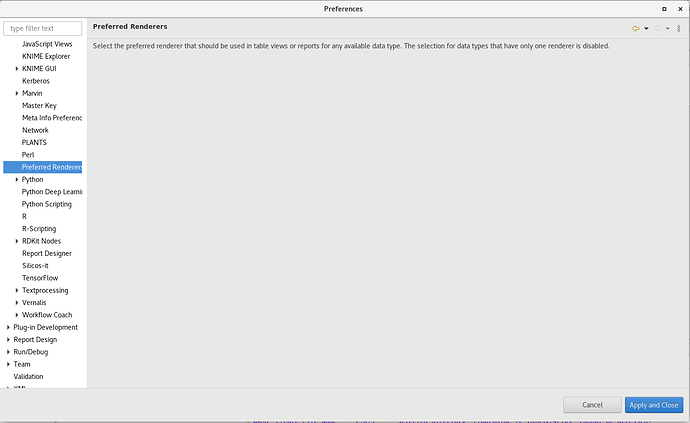 This version is used by a Knime Server. We have others Knime versions (4.2.4 and 3.5.1) client wihhtout this issue, and when we compared the preferences.eps file 4.2.2 versus 4.2.4 we can see that "@org.eclipse.e4.ui.workbench.renderers.swt=0.14.1100.v20200217-1217" is missing in preference used by 4.2.2 (no changement if we try to add it to this preference).
Do you know why Preferred Renderers is not available in our client Knime 4.2.2?
Cyrille