I'm reading information about an API. The API brings 10000 records per call.

If there are more than 10000 records, a code appears in the sgtepagina column,


otherwise, it appears blank.

I don't know how I could do to call the API iteratively in case sgtepagina is with values.


Currently I am creating the nodes if the sgtepagina field is not blank and at the end, I concatenate the values. This is not the best solution as it is a manual thing.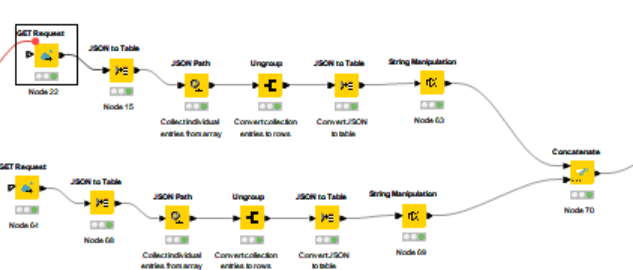 Thanks in advance