Hi KNIME experts, hope you are doing well.
I am attempting to parse json data that's in one of the field in each of the records. I have attached a simplified dataset in a Knime workflow project file, but I have several hundred thousands of records I need to process.
This is what the simplified data looks like.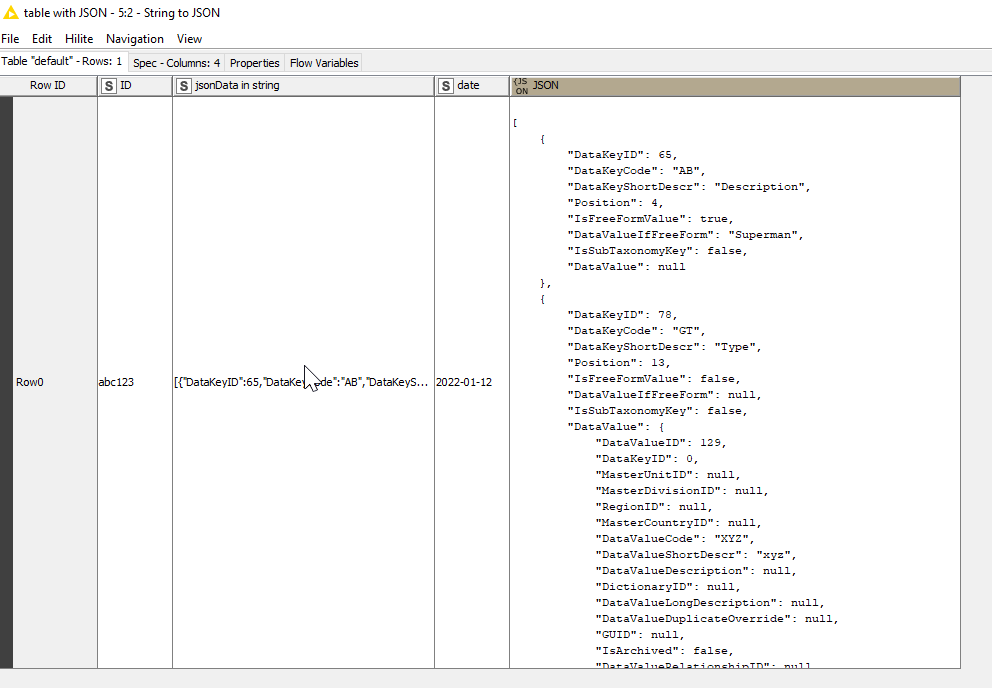 After Ungrouping, the first row should not have any values in the last 3 cols since it does not contain any values (or null) ==> "DataValue":null And those values all need to shift down by 1 row.


I have experimented with different settings or parsing that nested "DataValue": separately but I cannot get the final data set to look correct. How could I get the data to skip (put ? null) when the data does not exist or null?
Thank you very much in advance for your time and help. I'll keep working on this as well. THANKS and have a nice day!!
KNIME_JSON with null array.knwf (24.9 KB)