Trying to install new KNIME AI Extension and still getting the error below.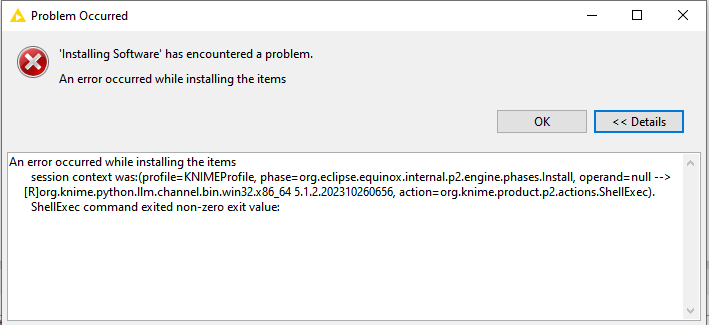 I appreciate if any help.
Dear @rsalencar,
thanks for the screenshots, these give some insights already!
it could be a Windows long path issue, which can be resolved via setting a registry key.
This registry key can also be controlled via Group Policy at Computer Configuration > Administrative Templates > System > Filesystem > Enable Win32 long paths.
In there you can set it to 1, please do so and try installing the extension again.
If that was not the case, please provide additional information as described in this troubleshoot section (which also contains further information about the windows long path issue). With additional information I mean the knime log and the two create_env files and maybe even some screenshots or error messages you see.
Please let me know what the outcome is or if the steps I described are not detailed enough.
Best regards
Steffen
Hi @steffen_KNIME,
I also faced the issue and your 1st solution of enabling long paths + opening KNIME with admin rights worked for me.
Thanks!